10 Başlıkta Allen Iverson
''10 Başlıkta'' serisine hoş geldin. Bugün başlıklar Kobe Bryant'ı anlatacak. Click
here
for the English version of the this article.
Foto 1
1.
Allen Iverson, 7 Haziran 1975'te Virginia'da doğdu. Babasının, ailesini terk etmesiyle, hem maddi hem de manevi olarak çok zor bir çocukluk geçirdi.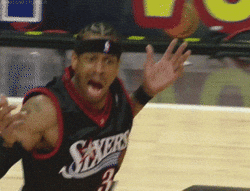 2.
1996 yılında, Philadelphia 76ers tarafından 1.sıradan seçildi. Ve o sene ''yılın çaylağı'' ödülünü kazandı.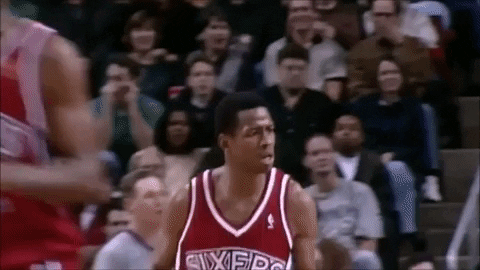 3.Iverson'ın her zaman aykırı bir tarzı vardı. Bu sebepten dolayı, sevenleri de çoktu nefret edenleri de.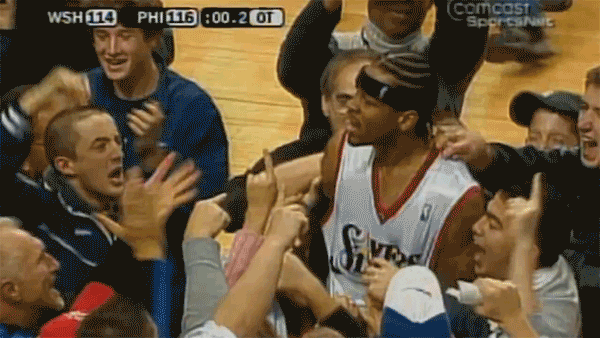 4.Allen Iverson, 2002 yılında, 3 istatistikte birden sezonu 1.sırada tamamlayan tek oyuncu olarak tarihe geçti. (sayı, top çalma, dakika)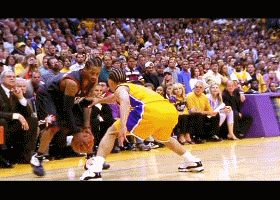 5.2002-2003 sezonunda, bir sezonda toplamda 225 ''top çalma'' yaparak bu alanda da yeni bir rekor kırdı.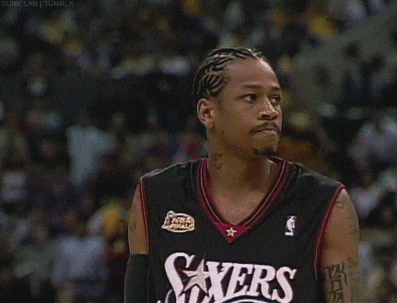 6.1993 yılında bir bowling salonunda, kavgaya karıştığı iddiasıyla mahkemeye çıktı. Henüz 17 yaşında olmasına rağmen ''siyahi'' olduğu için bir reşit olarak yargılandı. 5 senelik hapis cezası aldı. Ancak yoğun protestolar sayesinde, 4 ay sonra şartlı tahliye ile kurtuldu.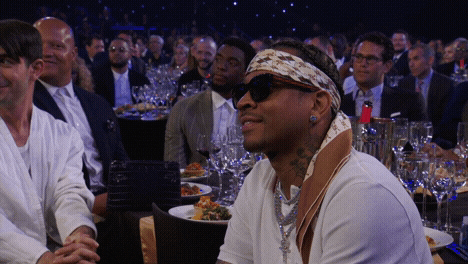 7.Vücudunda 20'den fazla dövmesi olan Iverson, her dövmesinin kendisi için özel bir şeyi temsil ettiğini söylüyor.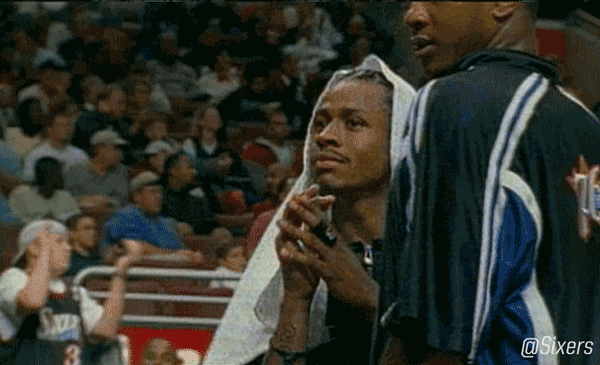 8.Her zaman kendisine çok güvenen Iverson, 1v1 pozisyonda hiçbir oyuncunun kendisini savunamayacağını iddia etmişti.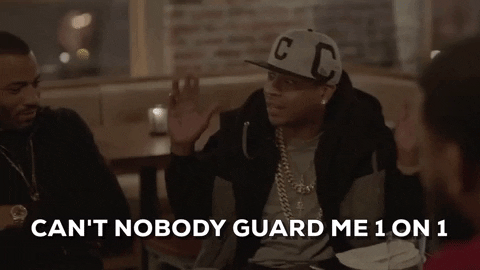 9.Hip-hop akımını her zaman benimseyen Iverson, 2000 yılında ''Jewels'' isimli bir müzik albümü çıkardı.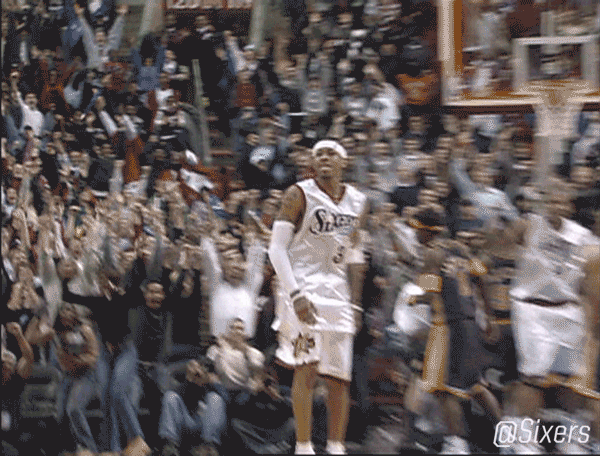 10.Answer lakabı, milyonlarca hayranı ve pek çok unutulmayacak anıyla, 2013 yılında emekliliğini açıkladı.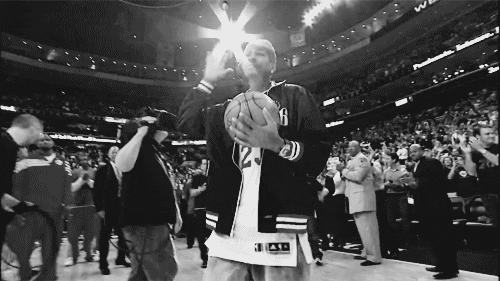 Kaynakça
Foto 1:
www.massappeal.com
Gifler: www.giphy.com
Bilgiler: www.wikipedia.com