Luka Doncic - Analysis of Rookie
Welcome to ''Analysis of Rookie'' series. Our subject today Luka Doncic. Yazının Türkçe versiyonu için
buraya
tıklayabilirsiniz.
Pic 1
Slovenian star Luka Doncic.. He is currently a 19-year-old Euroleague regular season MVP, Euroleague Final Four MVP, Euroleague Championship, Spanish league title, and European Cup championship with the national team. It's really very special and very difficult to fit so much success into so little time. Doncic, one of the most special players of his generation, was elected by Dallas in 2018 and stepped into the NBA.
Despite winning the achievements I counted in the previous paragraph, many Americans still seemed inadequate for the NBA. This was because it was considered incomplete in physics and athletics. But so far, in his 20 matchs in the NBA, we can say he misled most people with negative predictions about him. Although the original position is 1 and 2, it is almost continuously 4 numbers. He can also defend anyone from number 1 to 4.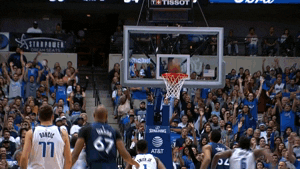 In his 20 appearances in the NBA, he has captured 18.5 points, 6.5 rebounds, 4.3 assists and 1.1 steal statistics. Besides Doncic, there's only one name for this statistic that I counted in rookie season, and that's Michael Jordan. The Slovenian star, who has saved out the Dallas Mavericks in many matches, has gradually begun to prove itself in the NBA. It is now being shown as the biggest candidate for the "Rookie Of The Year" award.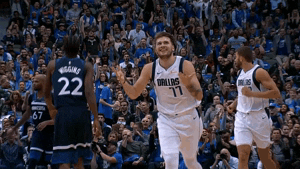 The number one star of Slovenia, Doncic's do is very special, believe me. The Doncic, which has the potential to give almost anything Modern basketball's wants, he have is very bright future for me. Watching him and his development exciting me. And I'm sure he'll be one of the NBA's best players if he continues to develop.
Informations: www.wikipedia.com
Statistics; www.espn.com