Brooklyn Nets Analysis
Hi, today I'm going to answer the question, "Can the Brooklyn Nets be a champion?". Bu analizin Türkçe versiyonuna ulaşmak için buraya tıklayabilirsiniz.
I would like to start by congratulating the Brooklyn Nets. They created a perfect restructuring plan and formed the dream team in a not too long time. Using successful swap moves and strong persuasion abilities, they added two of the top NBA players to the team.
I will first start by touching on the DeAndre Jordan move and the long rotation of the Nets. It is clear that the long rotation of the Nets is extremely inadequate, but it is debatable whether they need a be like Jordan player. Yes, Jordan adds a very important rebounding force, a great defender, but let's accept it, basketball is no longer played this way; Long / middle shots that can shoot long distances, pass passes and switch without problems are accepted in today's game. So, did Jordan have this skills? Exactly not. They also have Jarret Allen in their squad, which in my opinion is similar to Jordan in many ways.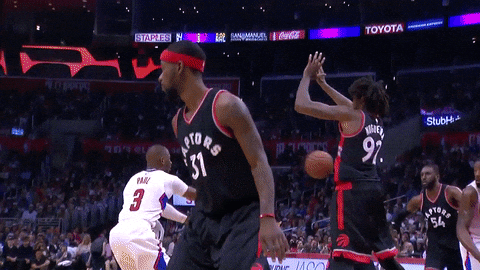 Kyrie Irving. What I would like to mention before Irving's involvement with the Nets is his departure from the Boston Celtics. If I speak for myself, I would not expect such a separation. Although Irving stated that he wanted to stay on the team during the season, this separation took place. Of course, I'm not going to tell you NBA followers about Irving's quality, but I'd like to talk about what he can add to his new team. Irving is a very easy-to-put name for his teammates, and this will be particularly useful for DeAndre Jordan because he will often be the closest to the bottom of the basket. Of course, Jordan's talent in this matter should not be underestimated.
Apart from that, Irving is a standard name for defense, but his teammates are likely to close the gap. Taurean Prince and Dinwiddie are strong players in defense. Although Dinwiddie plays in Irving's position, the can also be shifted to the shooting guard number position when necessary.
I think Irving is the perfect move for the Nets. Irving will have a lot to give to the Nets now, but over time.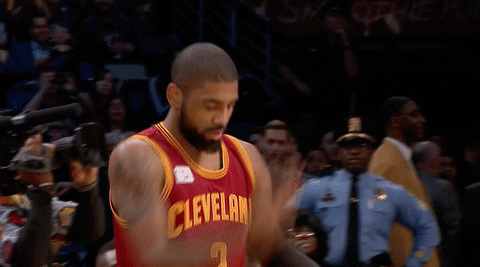 Is a player who will not be able to play for months due to injury and how to return is given a contract close to the maximum lasting for years? If this player is kevin durant, yes. Because Durant is a talented player who can change the fate of team alone. Already there are 5-6 of these players in the NBA, one of them Durant. So I can understand this risk they take. They trusted their trust, the team's future, and $ 164 million in the right place. Besides Durant's contribution to his team, he has a lot to add to young players like Prince, Dinwiddie, LaVert, Allen. But one thing that should not be ignored is Durant's disability. suffered a serious injury in the The Toronto Raptors series, and if the Brooklyn Nets succeeded in the 19-20 season's Play-Offs, it is highly unlikely that they would even play there. After returning, of course, it also takes time to adapt to the team.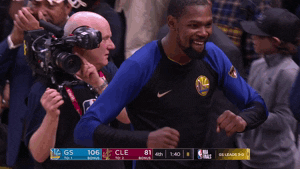 Yes, dear readers, do you think the Brooklyn Nets can be champions? I gave my answer to the responses of the this question. Two very valuable players have joined the team, and the side pieces are quite adequate. It would be wrong to speak the championship for this season of. Yes the Brooklyn Nets can be champion but not this season.
Click Here For The Read To Zion Williamson Analysis
Bibliography
Pic 1: www.gritdaily.com
Gifs: www.Giphy.com