Can The Los Angeles Clippers Be Champion?
Hi, today I'm going to answer the question, "Can the Los Angeles Clippers be champion?".
You can click on ads to continue this kind of articles and support NBAnalisti.com 🙂
Bu analizin Türkçe versiyonuna ulaşmak için buraya
tıklayabilirsiniz.
Pic 1
Under the leadership of Doc Rivers 2 superstar on an already delightful order.. By making these trade the Clippers management really did a very special job.
Clippers became a high level team both in terms of attack and defense but especially in terms of defense; Kawhi, George, Beverly, Harrel.
The first 5 of the LA Clippers next season could be Beverly-George-Kawhi-Harkless-Harrel. It is said that Harrel could find himself in the top five.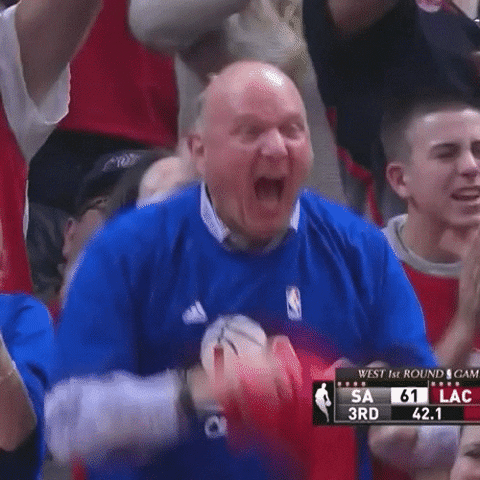 The guard rotation of the Clippers is very rich and versatile. A complete defensive beast Beverly, very good scor contribution Lou Williams and young Shamet contribution. It is certainly useful to have so many and varied players, especially the same team. Because during the season and in the Play-Offs there will be many different matches, many different stories.
During the season Luo Williams will receive a score contribution and a defense contribution from Beverly will be one of the determining factors for the Clippers.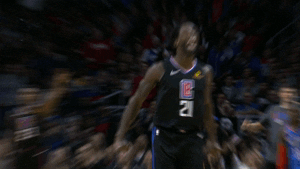 Let's come to the team's new super stars and other important pieces parts
Kawhi Leonard was free after becoming champion with the Toronto Raptors, during which time he meeting several teams and asked for time to think. Betting companies made about which team to go to, and journalists tried every way to get news. According to days 1-2 before his decision, Kawhi had decided to stay in Toronto. Kawhi had a different plan in mind when everyone had adopted it. He said to Clippers '' If you bring Paul George, I will come'' . Clippers took Paul George by giving his ''future''. And of course Kawhi.
When Kawhi Leonard went to the Toronto Raptors, I commented on him ''as rare one of the few players who could change the fate of a team''; Now I feed and increase the same thoughts, there is a more appropriate team for him. I think Kawhi is perfectly suited for this team. Some times be personel, some time be teammate..
Another great actor in this big script is Paul George. I've had the opportunity to follow him since the beginning of his career, a name that improves , sometimes at a high rate, sometimes at a low rate. He never give back his leadership role in the Indiana Pacers after Granger was injured. However, when he was behind the Miami Heat in the Play-Offs repeatedly, he left the Pacers and made his way to OKC. There was never a low level performance here, but the problems the team had always kept them out of success.
For me, George was always a step back from the term oyuncu player who changed the fate of the team I used for Kawhi in the previous part. Unfortunately, he never made it. Yes, he has improved a lot, but we never saw his full potential. However, George will make a difference in this team if he does what he can do. Both defense features and shots will contribute to the Clippers. We're talking about a player who had averaged 2.2 steal points in last season and 28 points averaging 43.8%. And he did this while on the same team as Westbrook 😬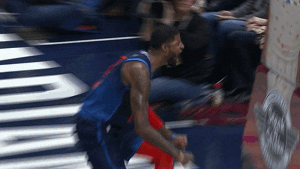 In the long rotation of the Clippers, there is a name that reveals life on the field; Montrezl Harrel. Harrel is also very advanced in terms of defense and attack and rebound in the name is good. He finished the season with a mean of 16.6 points with %61.5 and added a great spirit to the team with his energy. Harrel has been one of the most important parts of the team.
I analyzed the main parts of the Clippers throughout the analysis. In addition to these names, there are names like Harkless, Zubac, JaMychal, Chander and McGruder who will directly contribute to the team, but I will refer to them in a more detailed analysis. We have examined in detail the key players of the team. This team's most important trump this season will certainly be defensive. I want to explain this to you with an example. Imagine you are a player of the opposing team. You have the ball, and you attack, Beverly came in and made a harassing defense, but thanks to your support team mate survived, but this time you will be the switch Kawhi and he will do everything to steal the ball with his big hands. Of course you haven't met George and Harrel yet.
Can the Los Angeles Clippers be the champion? Is definitely yes for me. The NBA has become incredibly competitive, with many direct teams to the championship, but thanks to Doc Rivers' ingenious tactics, the Clippers are not far from the championship.
Click here to read the Brooklyn Nets Analysis.
Bibliography
Pic 1: www.twitter.com
Gifs: www.Giphy.com
Stats: www.espn.com